Authentic, slimline and beautiful
The steel look in an advanced bifold door
The iconic steel style and the appeal of a bifold connect your room to your garden with light, space and openness.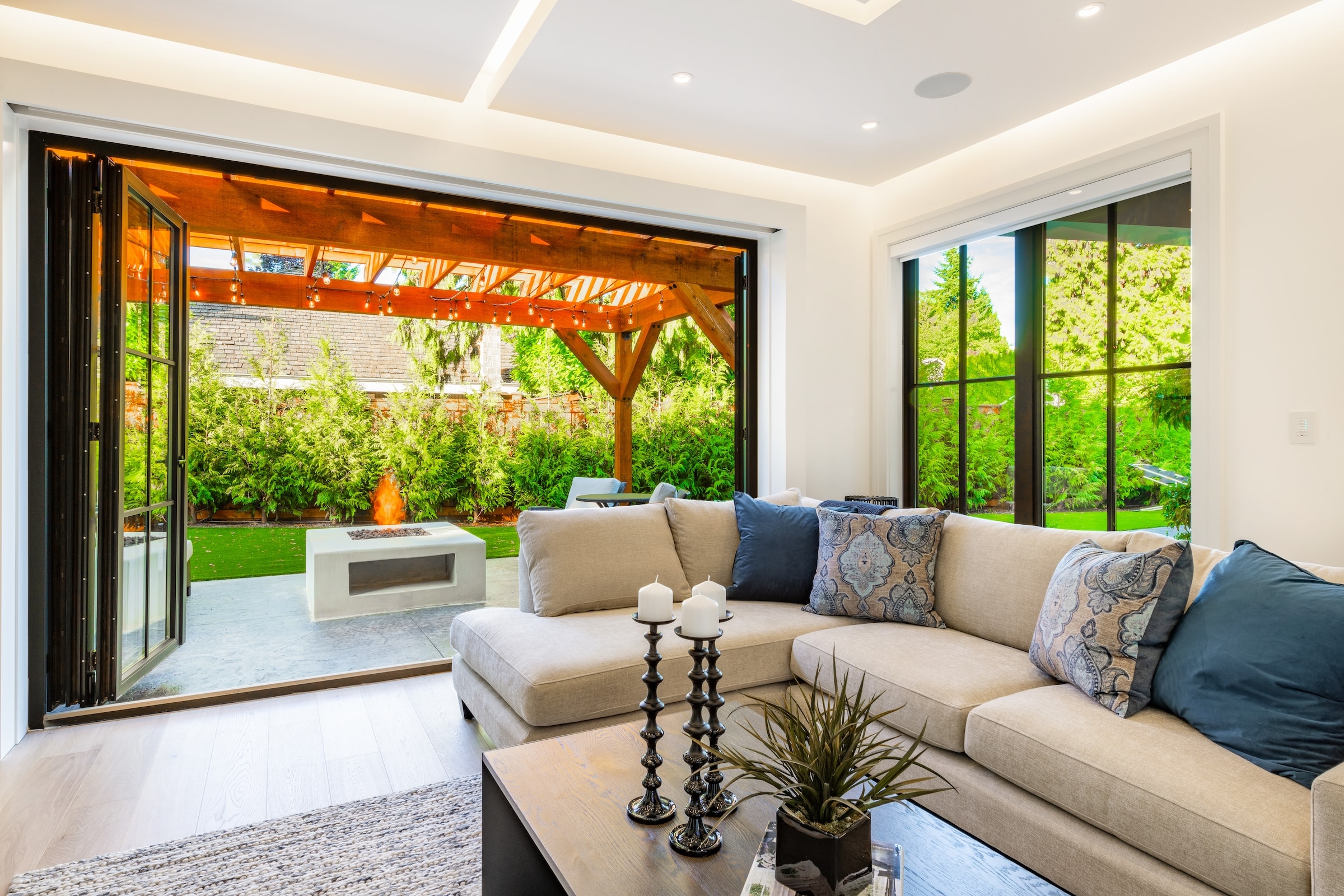 The authentic steel look
Aluco bifold doors – there is nothing better
Aluco bifold doors are precision-crafted doors with advanced design, sophisticated style and top-of-the-line build quality, fit and finish. A modern classic, we craft these superior folding sliding doors promising the most authentic steel-inspired styling and one of the best bifolding doors available. Other 'steel-look' bifolds use a standard door and simply apply glazing bars. Aluco bifold doors come with a similar stepped profile that makes our exterior French and single doors so desirable. including a matching heritage transom profile if required.
just 94mm at the mullions
Aluco bifold doors, one of the slimmest
Adding to the incredible styling you only get with Aluco bifold doors are the slim sightlines throughout, especially at the door mullions. With your new Aluco bifold doors closed, the dimension is a mere 94mm, making Aluco one of the slimmest bifolds on the market and giving you more glass, less visible frame and more light coming into the room. Depending on the frame configuration, the surround frames are even slimmer at 88mm, as is the threshold, also available as a low set, creating a smooth transition to the outside and with a minimal step.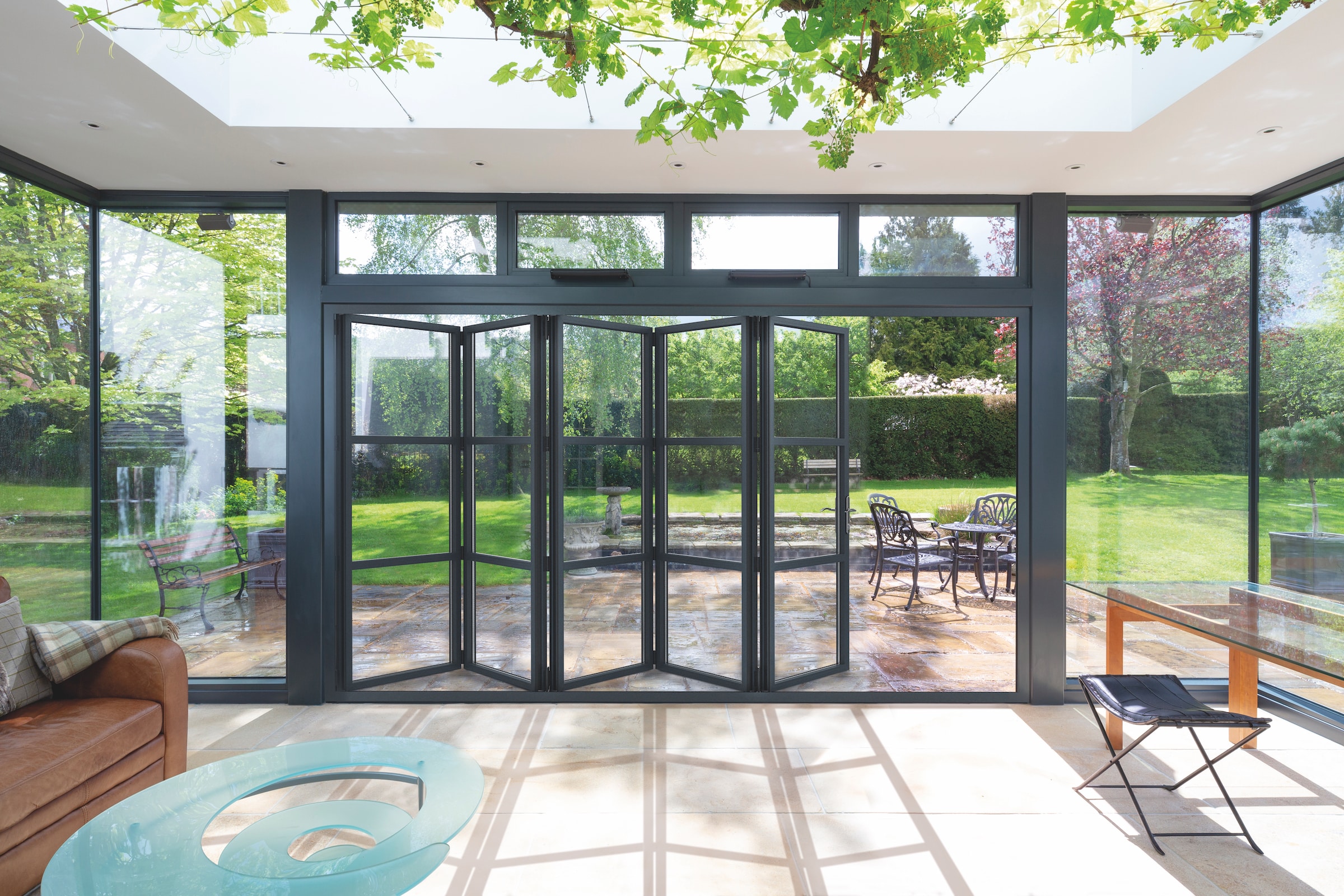 Steel-look bifold doors designed for modern living
Available as open in or open out, folding in one direction or on each side, Aluco bifold doors transform a room, giving you the appeal and functionality only provided by a bifold door, with the desirable steel-inspired styling that is totally on-trend. We can even create matching single or double doors using the same profiles, creating identical doors throughout the project with identical frames and hardware.
We've built practicality into Aluco bifold doors with the option of a traffic door, where one leaf works just like a regular door without having to fold the panels back each time. The convenience of a garden access door is built into your bifold.
Aluco bifold doors come in all manner of designs, whether you choose a fully glazed version, contemporary sash or heritage styled, with or without glazing bars or transoms. Double or triple-glazed, each is crafted with high-grade insulated aluminium, protected by your choice of beautiful colour finish and high-performance safety glass. Security is excellent with modern multipoint locking operated by robust and stylish door handles, full sealing throughout and low U-Values, comfortably meeting the requirements of current Building Regulations, depending on the glass specification chosen.
With a full choice of frame profiles, optional middle rails, cills and accessories and made in the heart of Cambridgeshire, Aluco bifold doors complement any property type, from traditional to contemporary. Only we make our products, and our carefully selected, fully trained and approved Aluco Distributors professionally install them.